Natalie Biden: the Grand-Daughter of 46th US President. A Biography and Lifestyle.
Natalie Naomi Biden, most popularly known as Natalie Biden, is the grand-daughter of Joe Biden, the 46th president of the United States of America and step-granddaughter of Dr. Jill Biden. As a Native American, she was born on 4th August 2004.
She was 4 years old at the time her grandfather, Joe Biden became the vice president of the United States. She is 16 years old now and 5 feet and 5 inches tall.
A glance on Natalie Biden
| | |
| --- | --- |
| Birthdate: | 4 August 2004 |
| Age: | 16 years now (2021) |
| Birth Country: | United States of America |
| Nationality: | American |
| Occupation: | Student |
| Height: | 5Feet 5 Inch |
| Birth Sign: | Leo |
| Parents: | Late Beau Biden and Hallie Olivere Biden |
| Sibling: | Robert Hunter Biden II |
| Best Recognized as | Grand-Daughter of Joe Biden |
Quick information on Natalie Biden
Family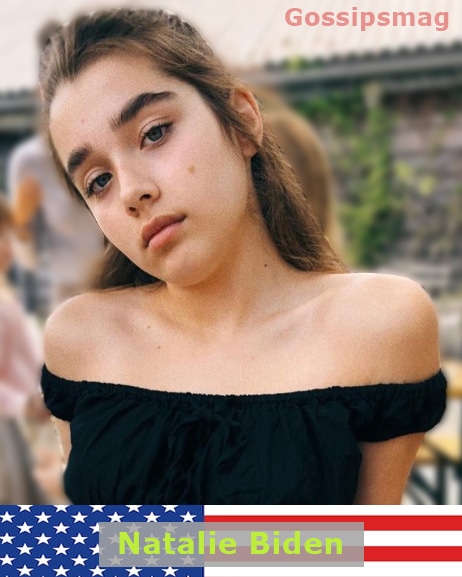 Natalie Biden is the first child of Beau Biden (one of the two sons of the 46th US president) and Hallie Olivere Biden. The word 'Naomi' as her middle name exists as a tribute to her father's sister, Naomi Biden, who died in a car accident on 18th December 1972. Two years younger than her, Robert Hunter Biden II is one of the two children of Beau and Hallie. Natalie's father died of brain cancer called Glioblastoma (a fast-growing type of tumor developed in the brain and spinal cord). She was 11 years old when her father left this planet.
It was revealed in 2017, that her mother was in a relationship with her uncle Hunter Biden. They had their highest advocacy from Joe and Jill for this romantic relation.
Limelight
Natalie was popular for her fashionable outfit during the Biden-Harris inauguration at the U.S. Capitol in Washington D.C., USA. The 16 years old grasped the crowd with her monochromatic pink coat with a matching face mask and scarf. Social media praised her for her pink costume along with Miu Miu coat dressed by Ella Emhoff, the vice president Kamala Harris's stepdaughter. In contrast to her other cousins, she used to maintain the privacy of her. As of January 20, 2021, her Tiktok followers reaches 1.4 million followers despite the tiny number of her videos uploaded. Her TikTok account is private.
Natalie was highlighted in media when she appeared at the August 2020 Democratic National Convention (DNC), during her agitation for her grandfather in the 2020 election. She spoke about Dr. Jill as her grandmother and her close relation with the president. She dived into the seaweed-filled lake for good luck to her grandfather, Joe, a week after the presidential election held in November 2020.
Also Read, Julian Murray Stern
Natalie: the rising Trendsetter
From the moment, she exposed herself with her family in her grandfather's inauguration ceremony in January 2021, she is emerging over every Social Medias because of her gorgeous and fashionable look. Her TikTok followers skyrocketed then after.
Natalie Biden Instagram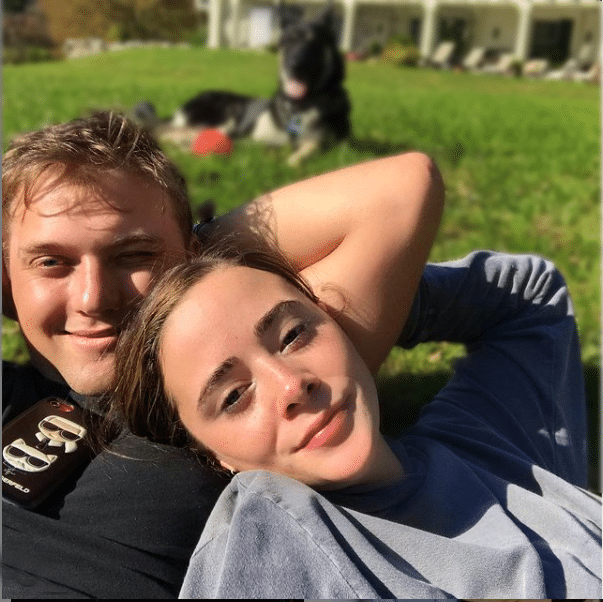 Her Instagram Handling is "naomibiden"
https://www.instagram.com/p/CKKVDKXjzK4/
Life of Natalie Biden: Quick Overview
Born in the United States, Natalie is popular for being one of the seven granddaughters of Joe Biden, 46th President of The United States of America. She is currently involved in her high school as she is 16 years old now.
She is 5 feet and 5 inches tall.
Her father, Beau Biden passed away when she was 11 years old. He was suffering from a critical brain-related disease.
She has a younger brother, Hunter Biden II, who also appeared in the DNC video with his sister and cousins.
She is viral for her outstanding beauty in a pink coat with a matching facemask and scarf, during Joe Biden and Kamala Harris' inauguration in Washington D.C. USA.
Currently, her TikTok followers cross 1.5 million, despite her nature to spend time in private.