Joe Buck | Biography-Family-Networth-American sportscaster
Who is Joe Buck?
A person whose live commentary we enjoy in national and international games. Joe buck is one of the well-known sportscaster, TV host, and author. Most of us know him for his commentary skills. He is now 51 years old who never fails to impress his fans.  
Quick information
| | |
| --- | --- |
| Real name | Joseph Francis Buck |
| Birth | 25th April 1969 |
| Birthplace | Florida USA |
| Occupation | sports caster, TV host and author |
| Horoscope | Taurus |
| Age | 51 |
| Height | 6 feet 1 inches (1.85m) |
| Weight | 80 kg (176.5 lbs) |
| Nationality | American |
| Ethnicity | white |
| Sexuality | straight |
| Relationship status | Married |
| Eye color | green |
| Hair colour | light brown |
| School | St Louis Country day school |
| University | Indiana University |
| Father | Jack Buck |
| Mother | Carole Lintzenich |
| Wife | Michelle Beisner |
| EX spouse | Ann Archambault |
| Children | 4 |
| Sibling | Beverly, Christine, Julie, Besty, Bonnie, Dan and Jack |
| Daughter | Trudy, Natalie |
| Son | Wyatt, Blake |
Joe Buck Biography
Unknown facts about Joe buck
In 2020 Joe was offered 1 million USD for live commentary in adult sites.
Joe father jack was also sport caster and Joe gets the inspiration from his father. He learns the skill from his childhood.
In June 2002 Joe read the eulogy at his dada funeral. And foe jack death Joe used his phrase "we'll see you tomorrow night" at the end of his commentary in other to make his dad present in sport caste.
In 2011 Joe lost his speaking ability by having pressure in his left vocal cord which left his vocal cords paralyzed.
In 2016 he admitted that he was a hair plug addict through which he had 8 minimal surgeries the first one at the age of 24.
Joe normally take part in charity even he host the Joe buck golf tournament which helps the St Lousis Children hospital. In 2000 the tournament raised 5million USD. Beside that he is also part of Parkinson fund, Mathew's dickey boys and girls club and city of hope.
The journey of Joe Buck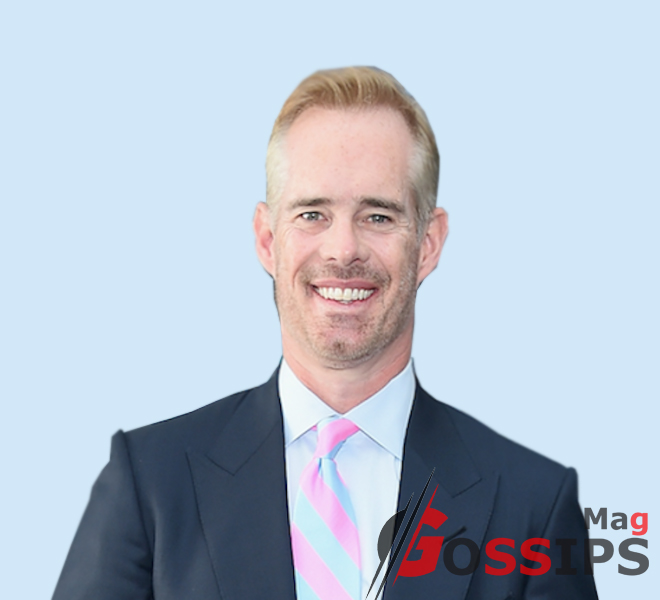 He was always interested in hosting as his father Jack was also in a sport caster which inspired and encourage him more to be in same field. Even he practices from his childhood with his dad. He came into limelight after working with play to play announce and for the World Series.
In 1989 he was broadcasted where he report for ESPNs coverage of the triple – A All star games. But he became more famous when he professionally worked as sport caster in 1994 where he was contracted by fox sport. At that time he was just 25 years old though he became the first young man who joined live commentary in such huge platform.
In 1996 he appears with Tim Mc Carbeer in lead play to play voice for basketball. His popularity was growing rapidly and in 2002 he was contracted for World Series. He was unstoppable even he replaced many experienced play to play voice in field with his skill, talent and passion. However he was one of the highest paid sport casters in the industry.
In 2009 he was offered for hosting by HBO channel where we gets to see him hosting show called "Joe Buck Live" however the show gets hit which were brownie points in his carrier. After the shows he gots several other shows likes Joe buck classic, the sporting news, super bowl XL and pitch.
Till now he is been offer for many more national and international shows and games. Recently he was also offer form adult sites even they are paying attractive for his job. The sites offered him 1 million US Dollar however he denied the offer as he feels there are many more talented peoples who are waiting for such offers and he believes they should be given changed as he is getting older day by day.
In 2019 November Joe and his father jack was mentioned as only one father son to call play to play telecasts of super bowl.
Joe Buck relationship status
It is pretty simple as we all know that Joe tied his knot with Michelle Beisner who is also the reporter of NFL network and now ESPN reporter and also former Bronoco Cheerleader. They get married in 12 April 2014. They are living their happy life with their twins son Wyatt, Blake. Even in this quarantine Joe is entertaining us with his wife and sons doing play to play from house. By seeing him with his son and wife we can say he is living his best life in his 51.
But Joe first wife was Ann Arhambault who is also known by name Ann buck. In 1993 the couple gets married and they end their relation in 2011. The couple never specified their separation reason who ever both of them are happy with their current partner but Joe and Ann have two daughters named Trudy and Natalie.
Joe Buck and his children
Joe has 4 children two daughter from his first wife and twin's son from his current wife. His two sons wyatt and blake are quite small now as he stay with them. Being a dad he felt as his children's are his responsibility so he treats everyone equally and importantly.
His elder daughter is Ntalie Buck. She is also an actress but she works in TV series right now though her success in not that huge but still she is preparing for it. According to Joe she is good in journalism even she tried to learn more about the industry from him and admire her step mother more because she is from the same industry.
His younger daughter is Trudy Buck. She is student who is in USC School of cinematic art and school. She is also passionate about acting. She wants to enter into the entertainment industry like her sister. She is pretty attractive and fashionable compared to her sister.
Joe is close to her daughter no matter what has happen to his and his ex wife. He spend times with his children guide them encourage them to be a good person as a great parents.
Joe Buck net worth
Joe's main source of income plays to play voice. He is in contract with many shows and also he is the highest-paid sportscaster. His salary is 6 million US dollars per year whereas his net worth is 15 million US dollars.