Johnny Depp and Amber Heard: Who is the abuser and who the victim?
Short introduction about Johnny and Amber
The famous American actor, producer and musician, Johnny Christopher Depp II was born in June 9, 1963 in Kentucky. After making his first public appearance by debuting in the 1984 film, "A Nightmare on the Elm Street", the book of his success story started adding a new page to it. Portraying the role of leading character whole heartedly in every movie assigned to him and working as a passionate musician alongside, he became the dream idol for people of every genre and every generation. Further, playing the leading and quite interesting, lovable and fun to watch character's role in the world renowned and one of the top Disney fantasy film series, "Pirates of the Caribbean", Depp became a global sensation. He has also been casted in the famous film series, "Fantastic Beasts" which is known to be a prequel of Harry Porter series.
Similarly, Amber Laura Heard is an American actress and model born in April 22, 1986 in Texas. She made her film debut as a supporting character in the American sport drama series, "Friday Night Lights". Her film career proceeded forward as she played her first ever leading role in the horror movie, "All the Boys Love Mandy Lane" and one after the other, movies were released starring her as the leading female character among which many were box office successes. She played the role of Mera in the 2018 action, adventure and fantasy movie, "Aquaman" and the same movie became the fifth highest grossing film of 2018. Other than movies, she is associated with modeling and cosmetics companies as well.
How did they meet and things started taking a pace?
Johnny Depp and Amber Heard, These two talented and hardworking film stars met each other for the first time on the set of the 2011 drama movie, "The Rum Diary" where they played the role of lovers but their love was a complicated one as Heard was engaged to an entrepreneur before meeting Johnny in the movie. The love life of these film stars continued beyond the movie in their real lives as well and in April 2014, the couple opened up about their engagement. Before Heard, Johnny was in a long relationship with the French singer, actress and model, Venessa Paradis and they celebrated their love by giving birth to two kids: Lily-Rose Depp and John Christopher Depp III. Afterwards, when both Jonny and Amber got isolated from their previous love lives, they both got married in a private ceremony in 2015.
How did their marriage life go?
The world was happy for Johnny Depp and Amber Heard but this couple never got along peacefully. Even when their pair seemed quite alluring to the world but the dark side of their relationship couldn't stay unexposed. They started having lots of disputes and in July of the same year, Heard was charged for the smuggling of their two dogs to Australia and many violent incidents occurred in between their marriage and divorce. In May 2016 i.e., after 15 months of their marriage, Heard filed for divorce accusing Johnny of being a violent partner. She received a restraining order against Depp but Depp opposed her statement and condemned her for blackmailing him to receive a better financial settlement. Likewise, in August 2016, Depp and Heard went for a divorce settlement under which Herad received $7million which she donated to charity.  The turbulent relation of Depp and Heard came to an end after finalization of their divorce in January 2017.
How was life after their divorce?
Their stormy and tumultuous relation engulfed and destroyed their lives both personally and professionally. It was hard for production companies to cast any of these stars and Johnny ended up finding it hard to regain the trust of people. His desire to continue working as leading character in sequel of his previous successful movies live Pirates of the Caribbean and Fantastic Beasts started falling apart. Same was for Amber as none of the production wanted to be dragged in their bewildering issue.
What were the accusations against Johnny?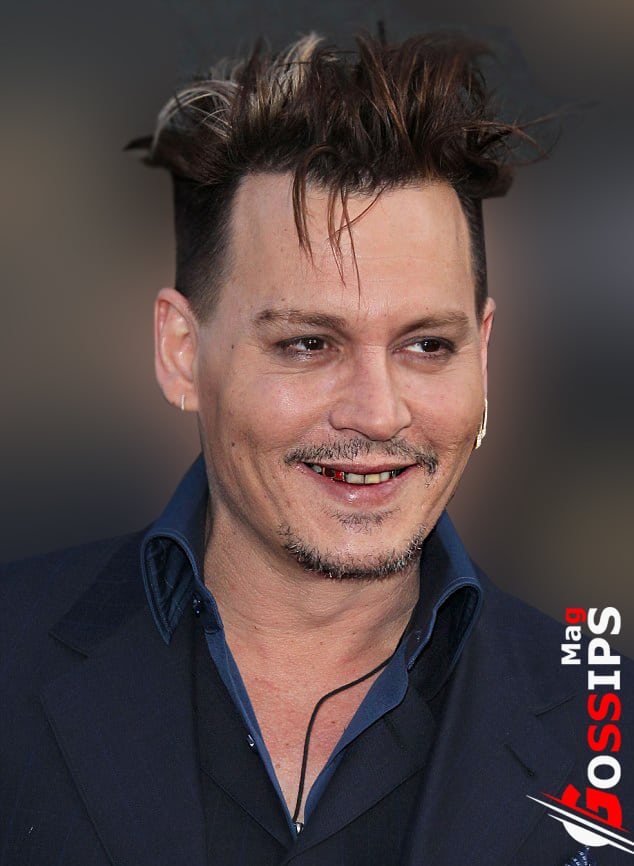 As things were getting worse for both of them, especially Johnny, a hard to slandering statement was included in an article of Britain's Sun newspaper where Johnny was addressed as a "wife-beater" and there's a rumour about Heard supporting The Sun as well. This was a too harsh thing to be written in a newspaper article and in June 2018, Johnny filed a libel lawsuit against Sun newspaper. Not only this, but Johnny also filed a defamation lawsuit against Amber as she indirectly pointed Johnny as an abusive and violent partner in The Washington Post.
The worst part of their affinal relation was all the violent or aggressive actions that they spoke about in the process of their libel trial. Amber accused Johnny of kicking, punching, slapping her, throwing bottles and glasses at her as if they were some sort of grenades. She also accused him of trying to push his sister down the stairs while he was in the optimum state of anger. These were just some allegations made by Amber against Johnny which surely had no strong evidence at all.
Who was the real abuser and who was the victim?
There might have been times when Johnny was not sober and got involved in a verbal fight with her but having a look at the footages presented in the court so far, Johnny seems to be highly drunk and breaking the glasses by striking tem on the floor but none of the footages showed him harming her or beating her. Instead every time he got energized by anger and overuse of drugs, he insisted Amber to stay out of his way so that she doesn't get harmed or the situation doesn't get worse.
Actually it was Amber who sounded a bit rude in their call audio tape presented as one of the proofs. She seems to be the abusive partner rather than Johnny as she didn't hesitate to chop off the tip of Johnny's finger, punch him, break a bottle during their fight and feces were found in Johnny's bed which disgusted everyone.
Who won the trial and the case as a whole?
Amber and her sister, Whitney testified against Johnny with false statements but this didn't shatter Johnny's feelings.  Instead, he presented a confidential testimony against all the false accusations concerning him and proved that he is neither a "wife-beater" nor an abuser. All the evidence, footages, audiotape and testimonies recorded till now are in the favor of Johnny. So, Johnny got a clear cut victory in this dramatic libel trial. Fans and photographers gathered in front of London court to celebrate Depp's victory and cheer him up with flowers and gifts whereas Amber was booed by Depp's supporters as she made a fool out of herself by making a web of lies. People are choosing to believe that their beloved Johnny might have made some mistakes and created some issues but he never meant to harm his partner and start such pitiful war.